Your Yukon Real Estate Connection
My name is Felix Robitaille, I was born in a small town in Quebec called Sainte-Adele. My grandparents always owned a restaurant in town and this is where my love for people was born. When I was 10 years old my family moved to Whitehorse , the town we've been proudly calling "home" for almost 20 years. My sales experience started when I finished high school by selling electronics for the Hougen's Group. I moved to car sales with Norcan Leasing and the local General Motors franchise afterwards, this is where I made a name for myself as the "Go-To" guy for cars and trucks in the Yukon.
Real Estate, from building my own home, to helping you buy or sell yours- has always been a passion. In 2015, I decided to make a move and jump into a career that would turn a passion, into a success story of helping people buy, sell and make their dreams come true.
Making dreams come true, that's my goal and driver in this industry because let's face it, dreaming in your sleep is good, but dreaming with your eyes open is better. My family is what keeps me grounded, being the father of two beautiful boys and a husband, definitely puts things in perspective when helping families establish themselves in Whitehorse and the surrounding areas.
In my spare time, I like to tinker around our home in Mount Lorne or on vehicles. I enjoy quadding, snowmobiling, fishing, hunting and discovering the endless beauty the Yukon has to offer. I am also heavily invested with the Whitehorse Lions Club as I really enjoy giving back to the community that makes being a Yukoner, so great.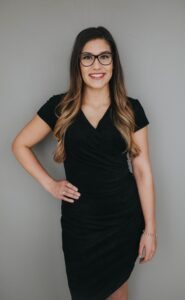 About Rachel
Professional Licensed Assistant
Fueled by a passion for people Rachel began her career in Real Estate in 2011, Working several years with a number of award-winning Developers and top Real Estate marketing agencies in Vancouver. Selling pre-construction and new build homes provided her with the necessary foundation for her transition to residential resale in 2015.
Being a Realtor has allowed her to assist hundreds of families with the biggest decision of their lives. She's been able to earn the respect of clients by working tirelessly on their behalf and by always offering them honest advice. A slight competitive drive, and what some call her "tenacious spirit", she enjoys nothing more than celebrating the wins with her people! She says "Happy clients and seeing people grow in their homes are what make the long days and hard work all worth it".
After visiting Whitehorse in 2021 on her honeymoon, Rachel and her husband decided to move up from BC and call the territory home. She began working with Felix shortly after arriving and hasn't looked back since!
When she's not selling Real Estate, Rachel has a love for the outdoors. You can find her exploring the Territory, trying new places to eat or sampling the Yukon's awesome craft breweries.
More than a Yukon REALTOR
I make every single one of my buyers and sellers my #1 priority.